Instagram Carousel

A carousel of information describing the online show and what every attendee would receive with their ticket. This is the creative that launched the show.
Artist Instagram Posts

Each artist headlining at the show received their own Instagram post & story. The post is featured above. There were 55 artists for the show.
Schedule Instagram Posts

The weeks building up to the show, we posted more information about the show. This is an example of the schedule that was posted.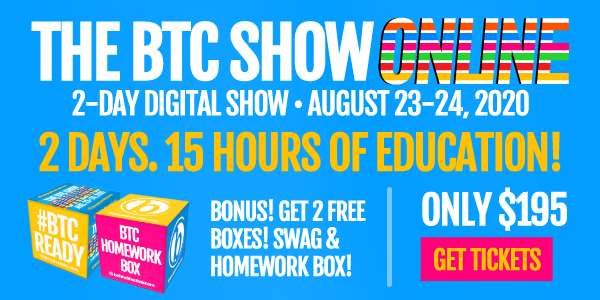 Website Banners

An example of promotion used across the company website. Shown here is a desktop banner, mobile banner & article banner.
Powerpoint Presentation

The show consisted of 7 segments, all of which called for their own powerpoint presentations. Each ranged from 50 to 75 slides. I developed the starting template for the powerpoints and delegated the work split between myself & my other designer. We worked with the copy editors to gather information and found images needed.
Downloadable Workbook

Each attendee received a downloadable workbook to fill out while watching the show. The workbook was 38 pages & included interactive fields for the attendee to digitally fill out.
View the entire workbook,

here

.